The DIRECT Study will:
● Prospectively monitor cognitive function through procedural interventions
● Assess the impact of subsequent interventions on cognitive function
● Relate clinical cardiac risk factors to Pre-existing cognitive impairment
Participants will include people who are:
● 50 years of age or more
● Scheduled for coronary angiography (angiogram) procedure
An assessment of memory and thinking will take place before the angiography, and then at discharge from hospital, one week, three months, 12 months and 24 months post angiography.
In 2013 the ACE study has commenced its 5 year follow ups that to funding from BUPA. This has allowed for a long term outlook on people who underwent a Total Hip Joint Replacement with the hope it will give a greater understanding of the link between anaesthesia and long-term memory impairment.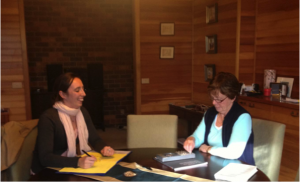 WE ARE CURRENTLY RECRUITING FOR THE AHEAD STUDY.
For more information see our brochure.